Registration for Leaf Peepers 2019 will open in June
---
Half Marathon
Registration for the Half Marathon will close as soon as the limit of 1,000 is reached. If that limit is not reached, then the following deadlines apply:

On-line registration: closes 12 midnight EST Sept. 24
Mail-in registration: postmarked no later than Sept. 24
5K
Registration for the 5K will close as soon as the limit of 500 is reached. If that limit is not reached, then the following deadlines apply:

On-line registration: closes 12 midnight EST Sept. 24
Mail-in registration: postmarked no later than Sept. 24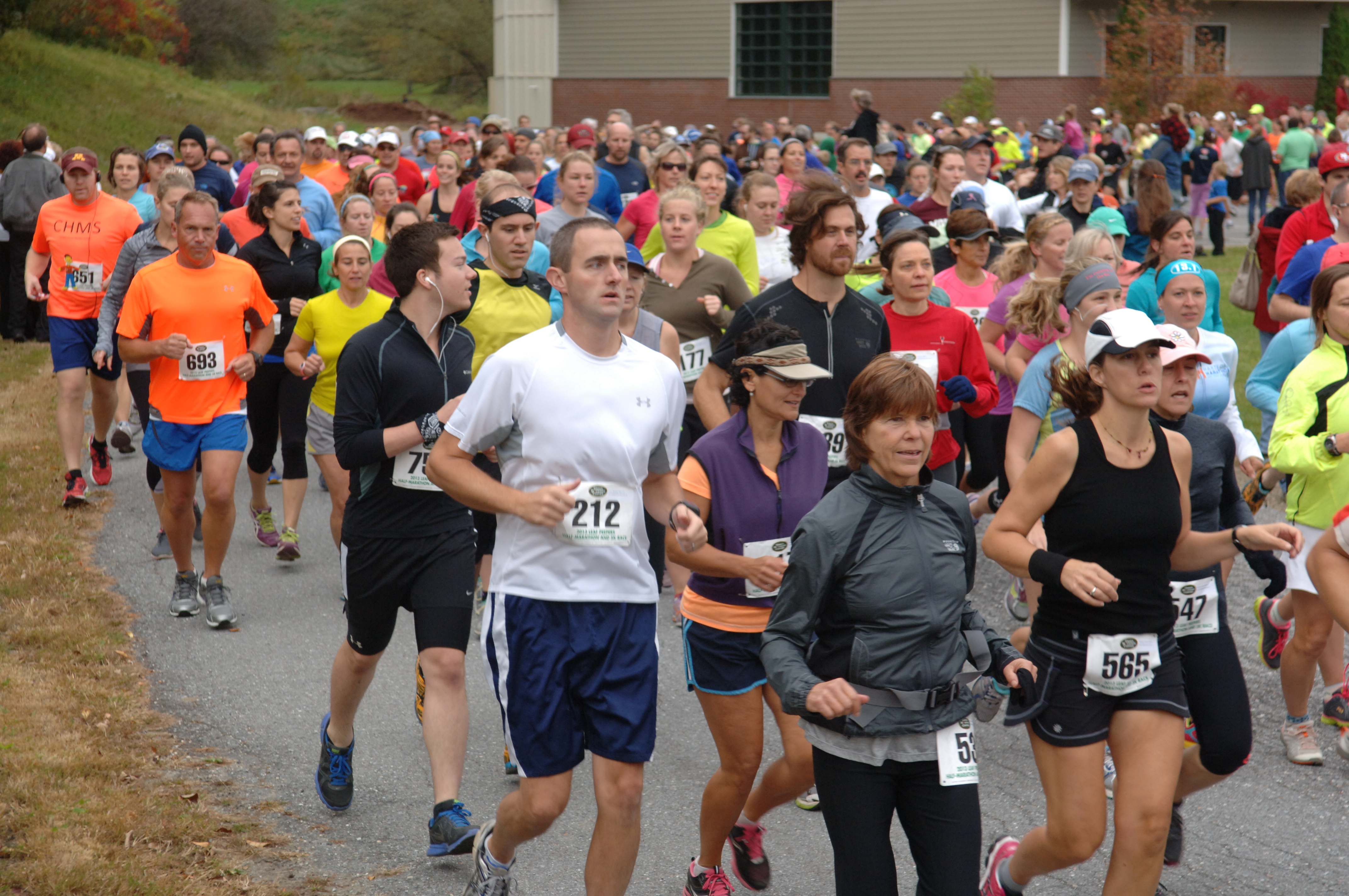 the start
Your processed credit card/cancelled check is confirmation of registration.
Registration switches from the Half marathon to the 5K
If injury, training or another factor suggests the wisdom of a switch down from a registration for the Half to the 5K, do the following:

Send an email to the Registration Coordinator at gregw.cvr@gmail.com. State your name, age, and gender, and request the switch.
Race Day ChronoTrack B-Tag pickup
Pick up your ChronoTrack B-Tag from 9:00AM until 10:30AM on race day at Pilgirm 5 in Waterbury.
Your B-Tag must be clearly visible on the front of the torso, not folded, not covered, and pinned at all four corners.