Registration for Leafpeepers 2019 is now open!
---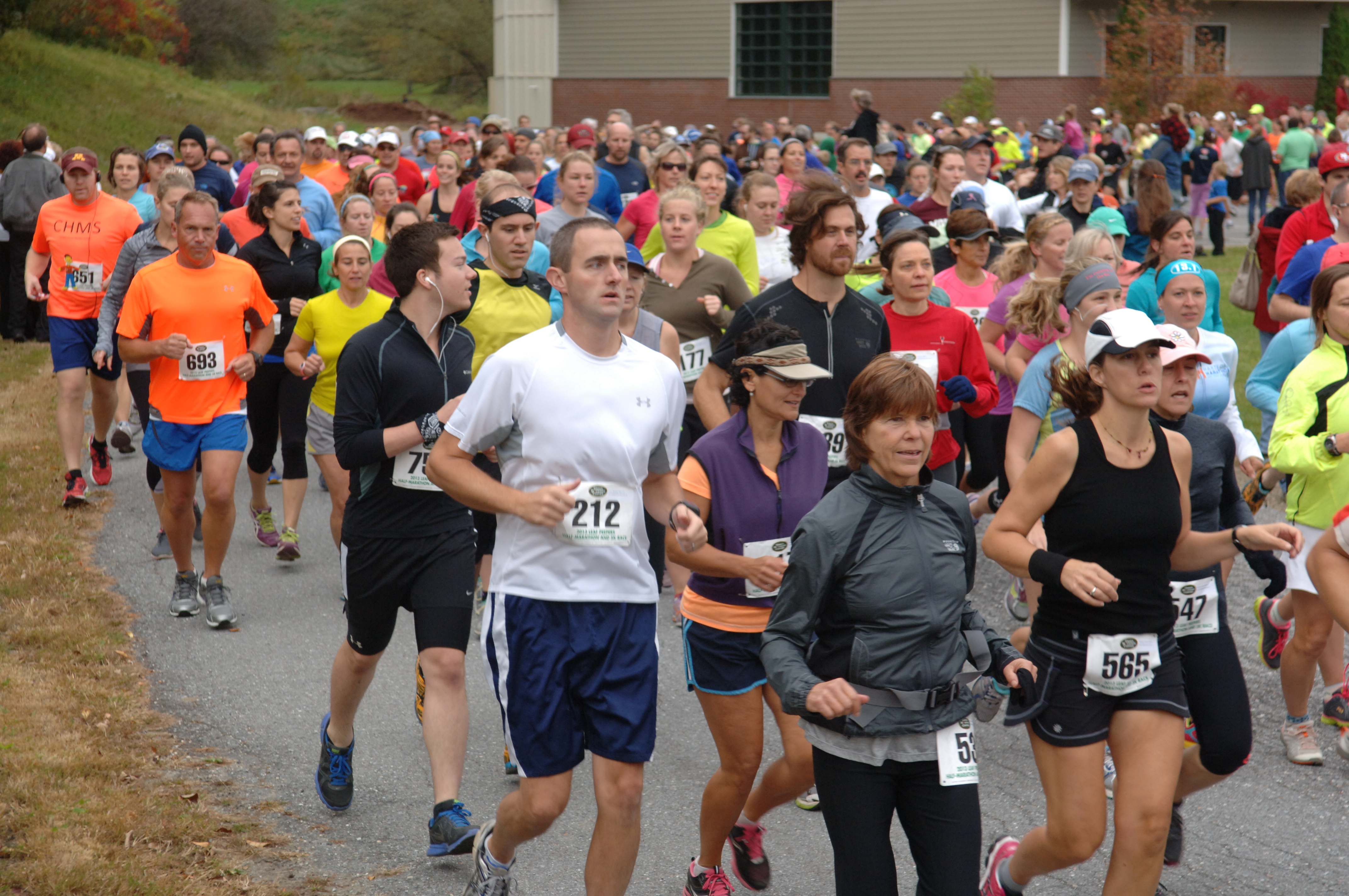 the start
Registration fees:
Half Marathon: $50 until Sept. 1; $65 after Sept. 1; $70 on race day.
5K: $35 until Sept 1; $45 after Sept. 1; $50 on race day.
Your processed credit card/cancelled check is confirmation of registration.
Registration switches from the Half marathon to the 5K
If injury, training or another factor suggests the wisdom of a switch down from a registration for the Half to the 5K, do the following:

Send an email to the Registration Coordinator at gregw.cvr@gmail.com. State your name, age, and gender, and request the switch.
Note: Registration fees are non-refundable, and there will be no reduction in the race fee, if switching from the half marathon to the 5K.
Race Day ChronoTrack B-Tag pickup
Pick up your ChronoTrack B-Tag from 7:00AM until 8:30AM on race day at the start/finish on the horseshoe drive at the state office complex in Waterbury.
Your B-Tag must be clearly visible on the front of the torso, not folded, not covered, and pinned at all four corners.